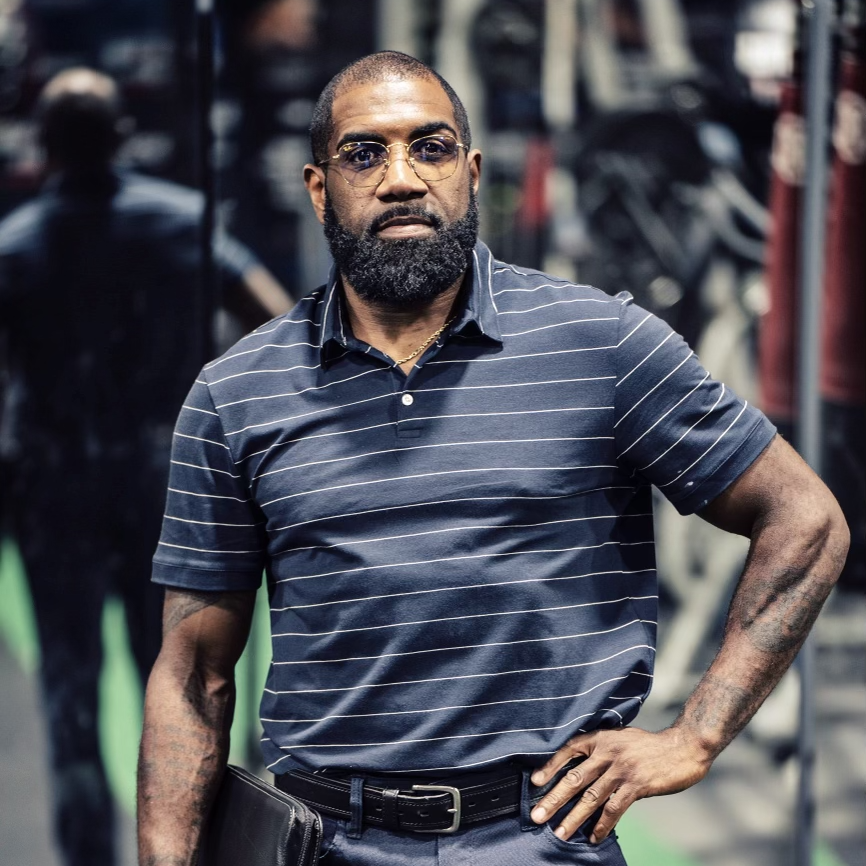 Why do you coach at B&B
Terence wanted me to be a coach and I've been coaching for 10 years now. I really wanted to give back to the sport and the community and I have a passion for it.
Future goals for B&B?
I hope B&B continues to grow and that we reach more kids. I hope we do more than boxing and also focus on community outreach, academics, wrestling and other sports. Not everyone will be a boxer.
Why do you coach at B&B?
I started coaching kids in 2004. I used to fight in Guatemala and when I moved to Omaha, I couldn't get a fight. So, I started helping the kids and I love it. Boxing is my passion.
Future goals for B&B?
I hope we keep getting better and better, bigger and bigger. I want us to create more champions. I want people from around the world to know about B&B Sports Academy.
Why do you coach at B&B?
I enjoy the atmosphere here. Being able to see the kids having a good time is great and people like coming here. It's been a lot of fun watching the kids grow up in the gym. And, it's a safe place for the kids to be.
Future goals for B&B?
I hope we continue reaching more kids and that the Boxing program stays strong.
Why do you coach at B&B?
We help all kids. If they have problems at home and need love and support, we're here for them. It doesn't cost anything to train here. All the kids need to worry about is being here and staying out of trouble. When you become part of B&B, you become family.
Future goals for B&B?
I hope that our doors continue to be open for anyone.
Coach James "Hard Jaw" Henley
Why do you coach at B&B?
I enjoy being able to give back to my community and help the kids do what I love to do.
 Future goal for B&B?
Hopefully, we'll be able to bring out more champions and bring in more kids. I want us to strengthen the boxing culture in Omaha, Nebraska.
Treven "Top Flight" Coleman
Why do you coach at B&B? 
I love that we're in a central location in North Omaha. We're affordable for our community and in direct touch with those in need.
Future goals for B&B?
My hope for B&B Sports Academy is that we have an organization that produces more World Champion boxers. I hope that one day we've helped multiple national title holders and future Olympians.
President
UBS Financial Services
Vice President
AOI Corporation
Secretary
American National Bank
Treasurer
Dowd & Corrigan, LLC
Cushman & Wakefield
The Lund Company
The Law Office of Hugh Reefe
Vice President CBRE and Founder of Kristi Andersen Communications
Managing Principal
Goldenrod Companies