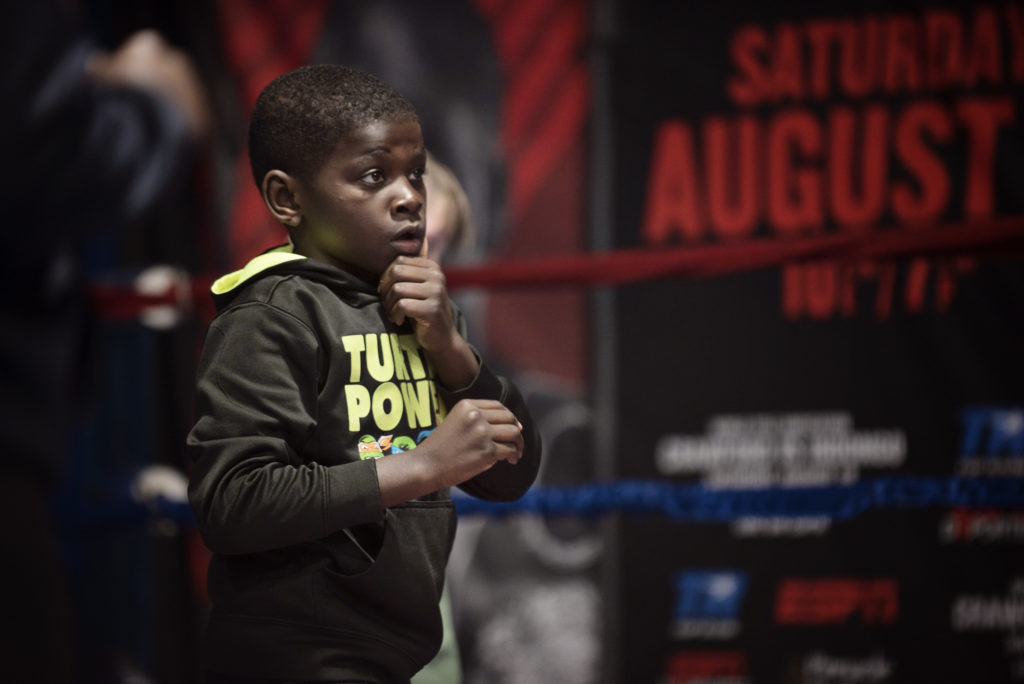 B&B Boxing Academy is a community-based athletic center that builds body, mind and character.
Expert, caring coaches help members reach goals inside and outside of the ring. Positive, structured activities teach confidence, discipline and healthy habits for a lifetime. 
Boxing brothers Terence "Bud" Crawford and Brian "BoMac" McIntyre have shared the same dream for years. Growing up in North Omaha's hard knock streets, they were determined to make it in the sport they love in order to give back to their community.
After a solid amateur ring career, BoMac turned pro but found his real calling as coach and manager. His prize pupil, Bud, fulfilled the early promise he showed as a youngster. Under the tutelage of BoMac and Midge Minor, Bud became one of America's best amateur fighters and now has carried his hard work and talent all the way to multiple world professional championships. 
Omaha entered the spotlight of the sport after his two rousing WBO lightweight title defenses at the CenturyLink Center. Since then, he has earned multiple titles such as 2014 Fighter of the Year, ESPY "2018 Fighter of the Year", WBO welterweight world champion, Former WBC super lightweight world champion, Former WBO junior welterweight world champion, Former WBA super lightweight world champion, Former IBF junior welterweight world champion, Former WBO lightweight world champion, Boxing Writers Association of America "2014 Fighter of the Year" and Former NABO lightweight champion.
Reaching the top was never the end of their goal. Their vision has always included opening a gym to serve the youth located in their childhood neighborhood.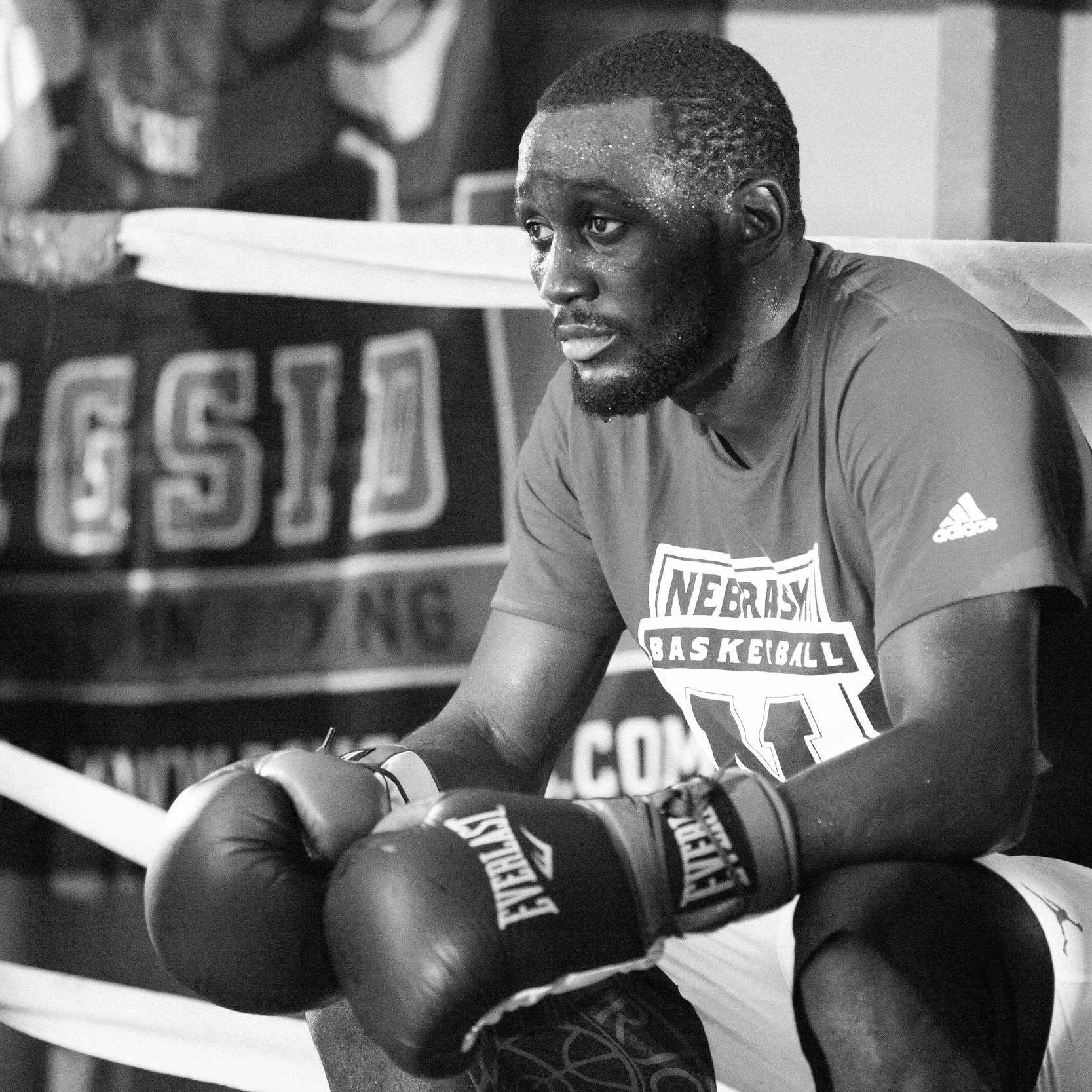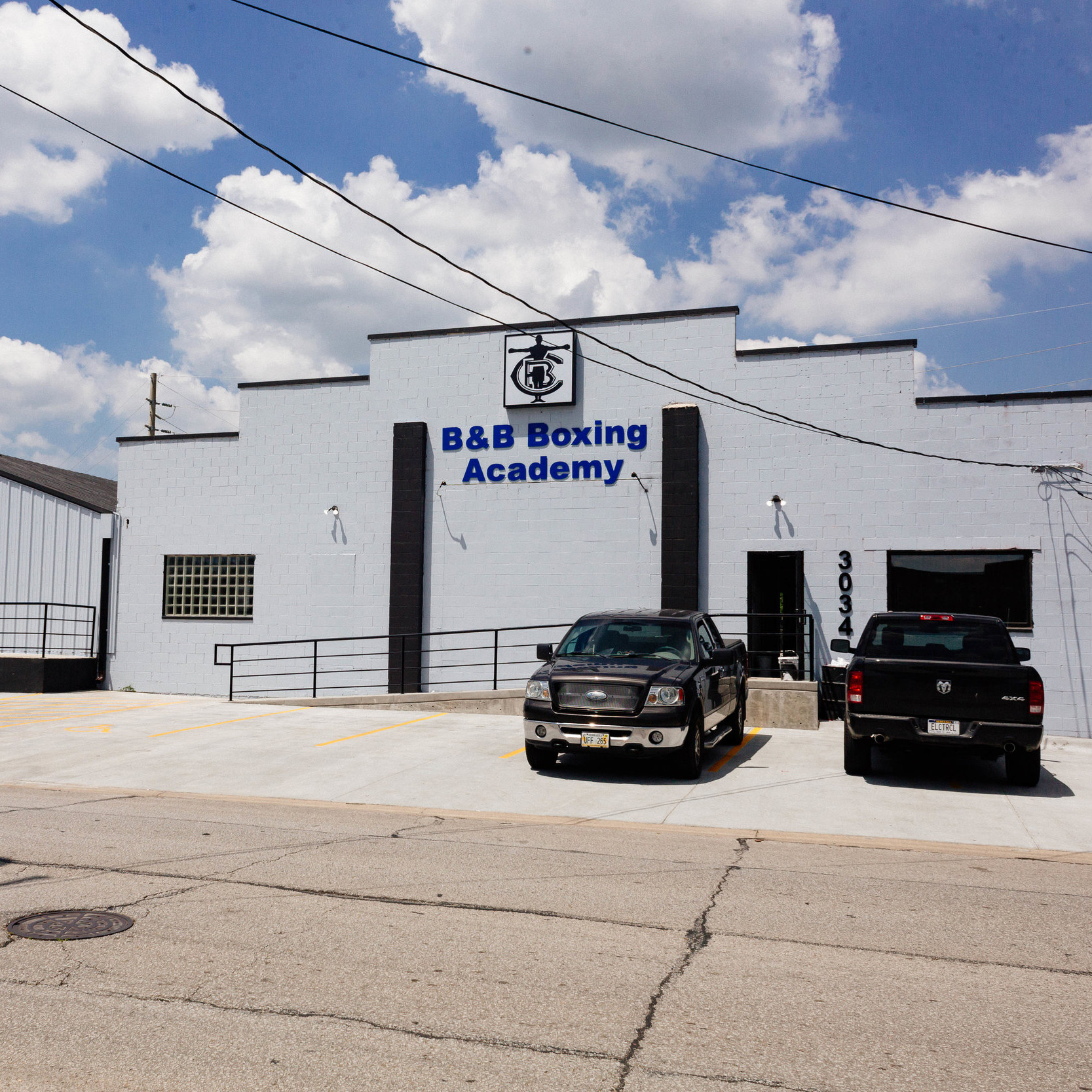 B&B Boxing Academy, opened in October of 2013, is a nonprofit dedicated to building the body, mind and character of young people, including at-risk youth in need of positive, structured activities. Team Crawford has expended blood, sweat and tears turning the former garage and storage space into a working gym. 
Since the doors first opened, it has been a magnet for young people. Some are there for competitive boxing, others just to get fit. Many kids who come reside in the neighborhood. They walk or ride their bikes. Gang violence is a real threat on what can be mean streets. It reminds Bud and BoMac of when they were young and flocked to the neighborhood CW Boxing Club. It was their refuge from the dangers of those same inner city streets. They want the Academy to serve the same sanctuary role for today's youth. 
"It's not just all about boxing. We're trying to teach the kids how to be young women and young men. We're teaching them to have respect and dignity. We're teaching life skills. You've got to be able to control yourself in the ring as well as outside the ring and boxing is a great way for kids to learn discipline."
Team Crawford's coaches and trainers are mentors who care. They teach lessons for life. Having a caring adult to provide direction means the world to young people who may not have that support at home or even if they do still need another guiding hand.
"If they feel like nobody cares than they're not going to care, but if they feel one person cares then they tend to listen to that person." 
Bud knows from personal experience the difference a gym can make for a young person working out anger issues.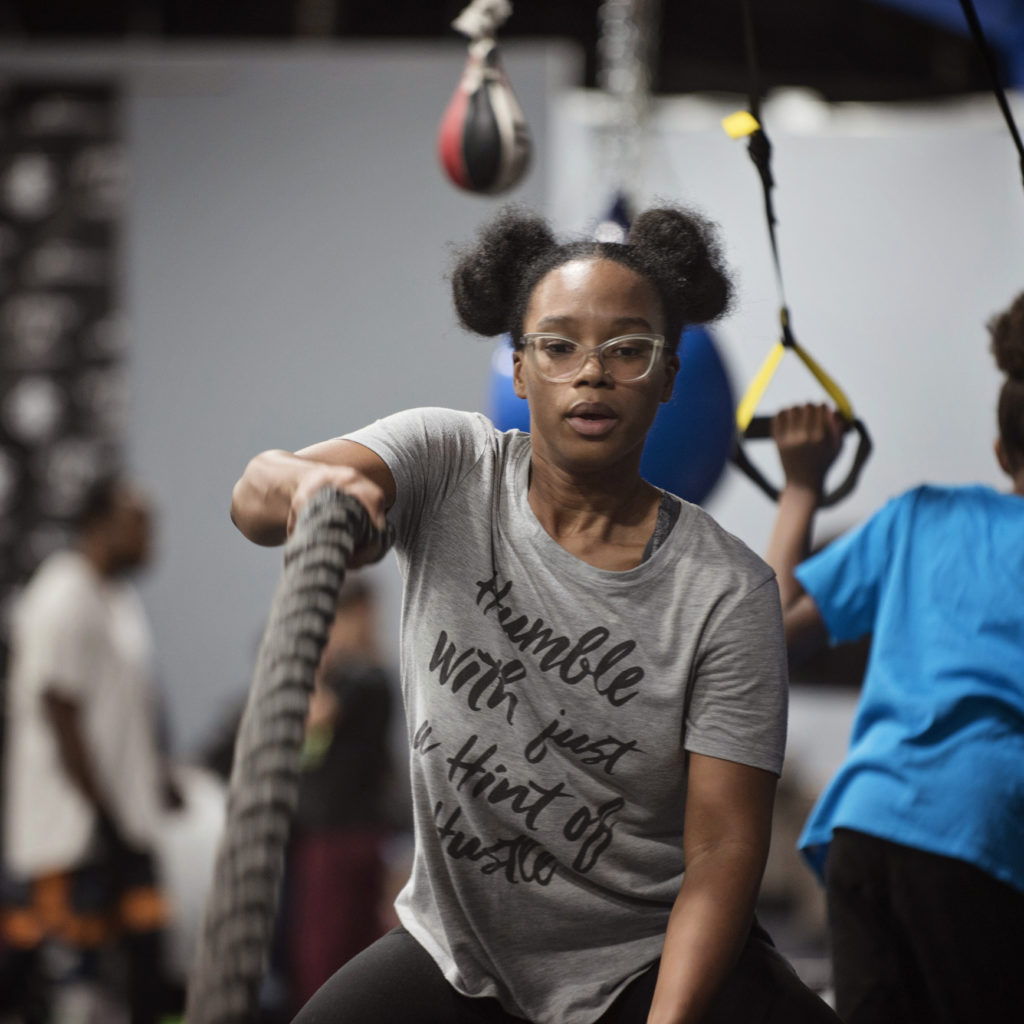 Kids who compete under the B&B banner train as a team, vying for titles and trophies against fighters from other gyms. But you do not have to fight to be a B&B member. Every member receives instruction and mentoring from top-flight coaches and trainers with decades of experience. Every member is exposed to winners and champions.  
As B&B expands it will offer tutoring and academic support programs through community and corporate partnerships. A commercial kitchen serving fresh, hot meals for members of the gym and the community is envisioned. The renovated-expanded gym will add showers, a dedicated fitness-weight training room, meeting spaces, a second ring, more punching bags and new workout equipment. 
Even as Bud's career grows ever larger, he pledges to make B&B an ongoing part of his unfolding legacy.  
"This is my community, B&B is my gym, so I am in it for the long haul. I'm not in it for the fame or anything like that. I could be anywhere but my heart is with Omaha. We just want to help as many kids as we can. Everything is for the kids." 
His fondest wish is that some young people training at B&B now or in the future will one day take over the Academy. Then they, too, will pay forward what they received to help a new generation of young people. Each one, to teach one…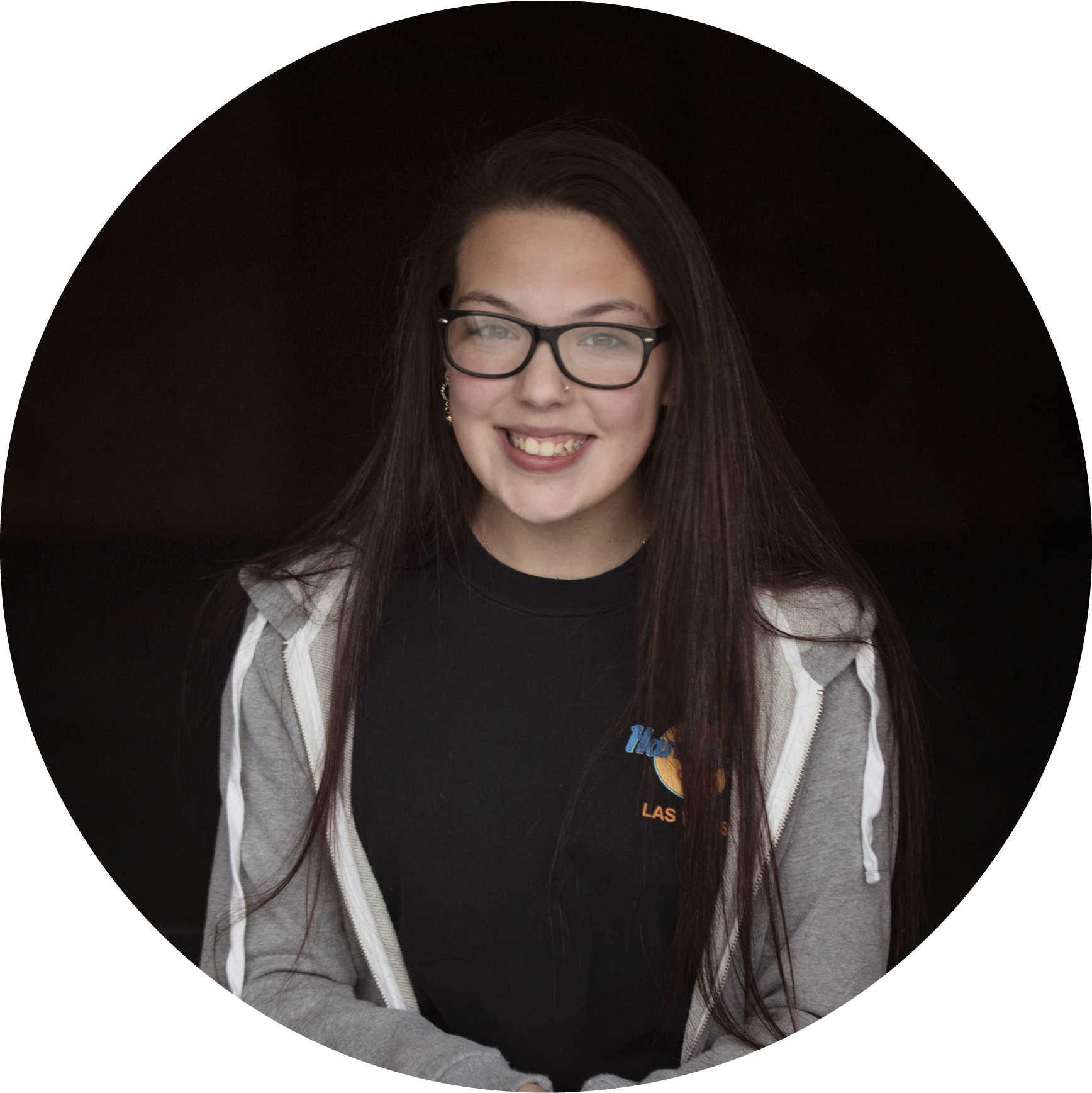 Small for her age, when Haley Roberts started high school she struggled with self-esteem issues until she found the gym.  
"I was self-conscious about how small I was and everything. I felt different from everyone else because everyone had a sport they were good in but I was never good at sports. Then when I found boxing I realized I had more strength and power than I thought, and I put it to good use," she says. "I enjoy coming. I just enjoy the sport. It helps my confidence, it helps me feel better about myself all around."  She likes the communal approach used at the gym. "I enjoy the different people who train me. Certain days we'll work on certain things, like our footwork or straight punches. We just work on different things as a group. It's really a team environment."
Having a world champion on hand in the person of Terence "Bud" Crawford is an extra benefit of training there. 
"When Terence is in town to train everyone comes in and wants to train with him. It's really cool seeing the Crawford entourage coming in. It's amazing actually just watching his fights and realizing, 'Oh, I train with him.' It's really cool, too, that he kind of helps everyone (with pointers)."  
With Bud and Co. behind her, Haley is excited about her potential in and out of the ring.  
"I'd like to show everyone that girls can do what guys can do. I'd like to go as far as I possibly can in the sport."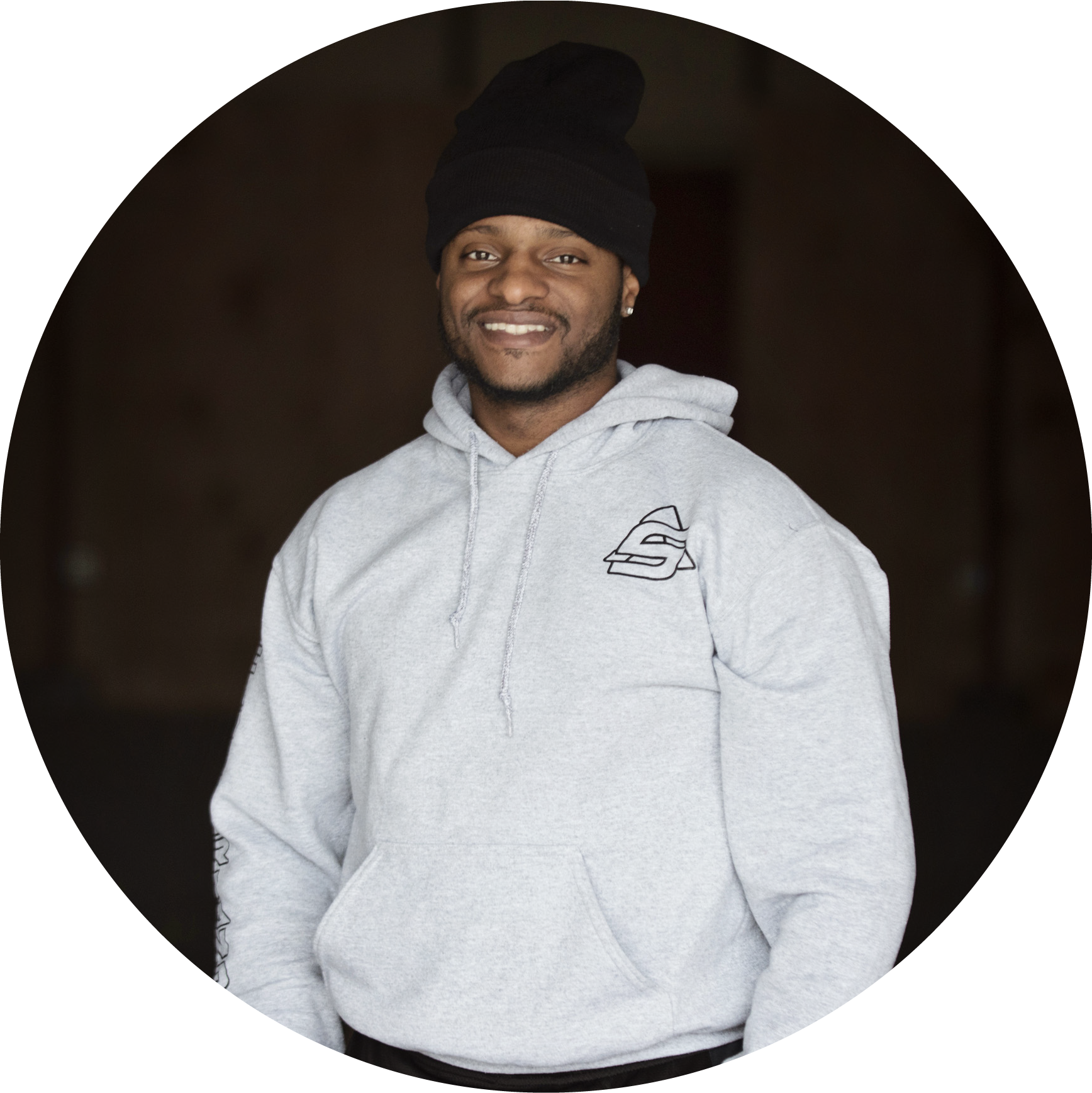 Promising amateur lightweight Treven Coleman-Avant, an Omaha Burke High School graduate, wants to be the next champion produced by the gym.
In addition to Bud, there is rising star light heavyweight Steven "So Cold" Nelson. Treven, who trains with both in Omaha and in Colorado Springs, sees no reason why he cannot follow their footsteps. He uses their dedication to the craft and what they accomplish inside the ring as inspiration and before benchmark for himself.
"It all comes with work ethic – hard work and heart. I feed off those guys' energy and I add it onto mine. Omaha isn't done producing champions, I'll tell you that right now."  
Just like his role models, he wants to be a champion outside the ring, too. He senses the same is true for all the people who train there. 
"There's been a flood of new people coming in wanting to get their life changed and that's the goal of the gym being down in this environment – to pull people off the streets and change their lives."
Treven says the mentoring he's received there inspires him to mentor others by "giving advice, showing the right steps to take that you didn't take."  
At B&B, he says, "you learn great leadership," adding. "It's built me up as a person. Boxing takes a lot of discipline and dedication and I take that attitude to the other things I do in life – to my work, to being a father. You've got to give it your all or you'll come up short."  
Treven, who has been around boxing his whole life, has developed a special bond with Bud that's made him a member of Team Crawford. "To be part of his team and to see where he's come from to now is a tremendous thing. He's been like a brother to me."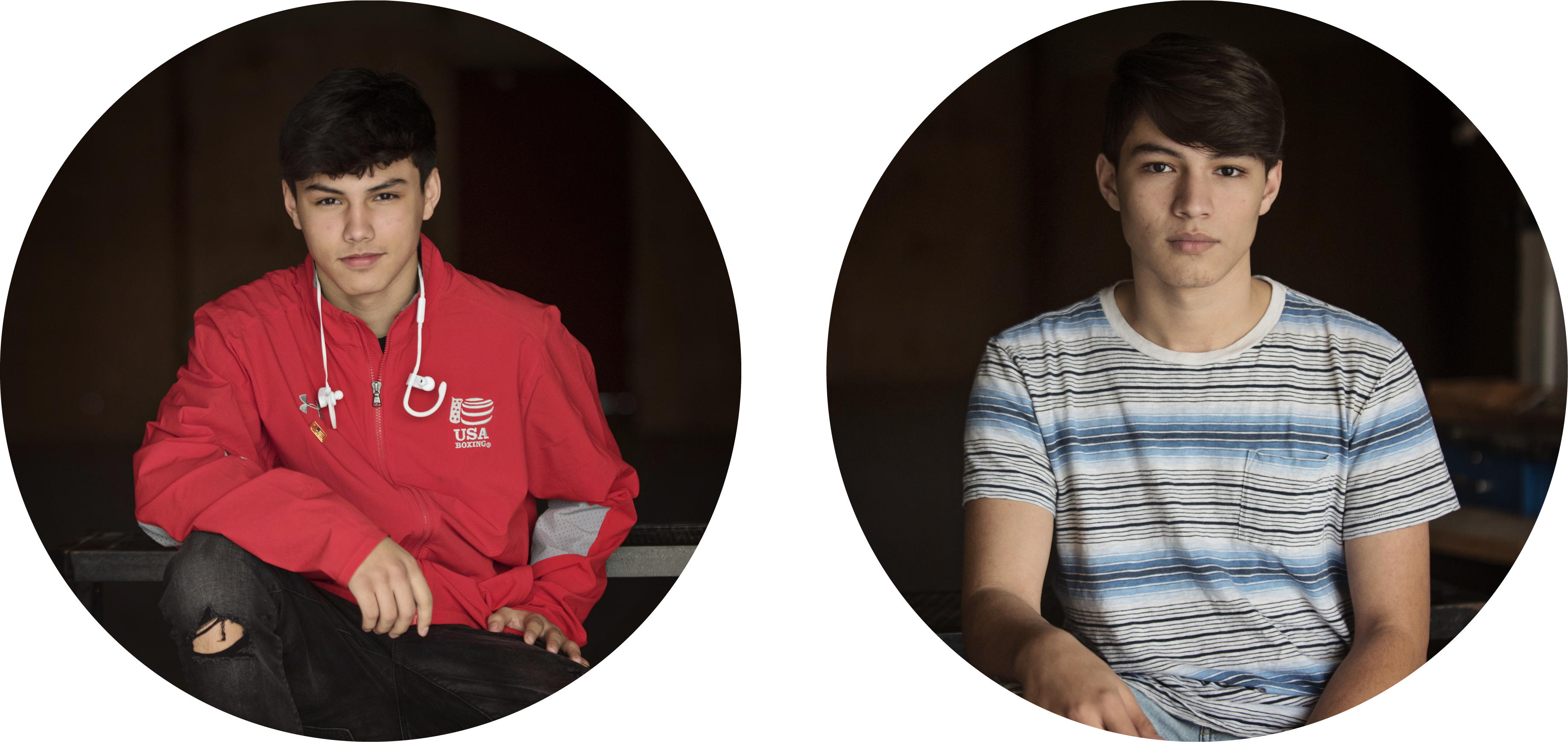 ALAN & ARY PANDURO ANGULO
Siblings Alan and Ary Panduro Angulo hail from a boxing family. Their uncle Alfredo Angula is a highly regarded Mexican prizefighter who once held the WBO light middleweight title. The boys, were trained by their father at home before they tried out some gyms. After meeting Bud they fell in with him and his B&B Boxing Academy and they have not looked anywhere else since. Training there, Alan has learned the value of putting his all into the sport.
"It's like really hard work – hitting the pads, hitting the bag, doing push-ups, doing jumping jacks, it's just a lot of hard work. It pays off in fights, you know," says Alan, who was among the first fighters to compete for B&B. The brothers say the work ethic that boxing demands carries over to their schoolwork and chores.  
Alan says it doesn't hurt either being surrounded by champions who exemplify what it takes to be successful. "It gives me motivation," he says. Getting advice from a world champion, he adds is, "really awesome."  
Ary also appreciates having Bud in his corner. "He's very gracious. He motivates
everyone in the gym. Whenever I'm tired and I sit down he's like. 'Go hit the bag and exercise more.' He's like always there. He's great, he's really a nice guy to be around. He's very cool and funny. I like him a lot." He says the coaches look out for him and his brother: "They've always got our back."
Ary, who's battled obesity, appreciates the health benefits he sees from getting in good shape and staying fit. "It's helped me lose weight and it's gotten me in good condition." That's given him a better self-image.  
Both brothers and their father, who is a B&B coach, enjoy traveling to different
cities and states for tournaments for the education and experience it gives them.